Så fick jag äran av Stockholms Stadsmuseum att hålla i en stadsvandring (länk http://on.fb.me/1NEQ9WJ ) nu på onsdag.
Dagen före julafton. Dessa helger är knepiga för den utsatta pga. många orsaker. En helg där vi lever i det traditionella, det normala för den stora massan där den avvikande helt klart kommer i kläm.
Denna min stadsvandring blir lite speciell med tanke på ovan rader.
Redan nu vill jag berätta att Jag – undantagsvis – kommer hålla som avslutning på min vandrande föreläsning högläsning av en av mina – som hemlös jular
Efter vandringen kommer det även finnas en fotobok till salu, med berättande texter om hur det är att leva som hemlös i Sthlm Förlag: Stockholmia
Här köper du biljetter: http://bit.ly/1QSzqUj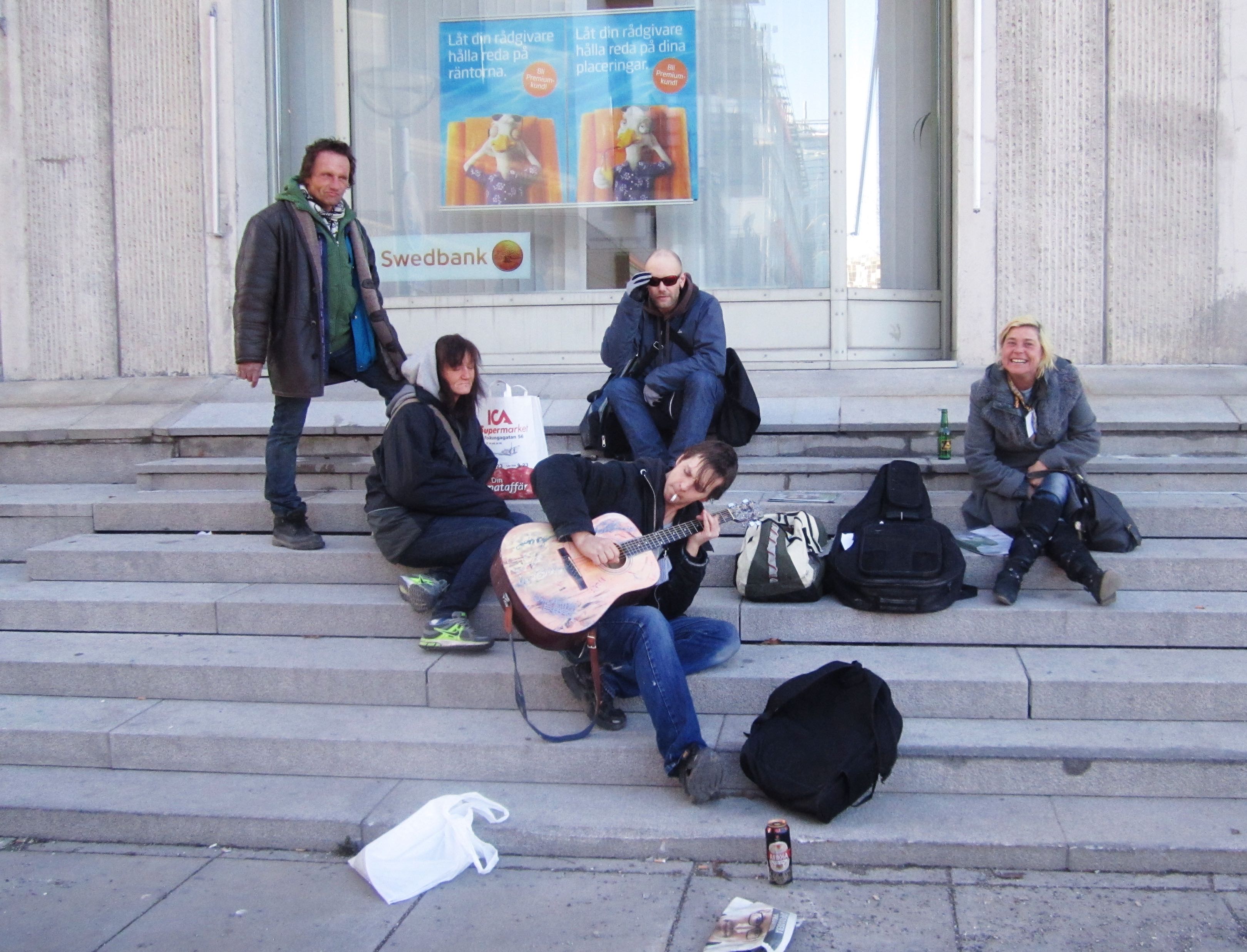 So I got the honor of the Stockholm City Museum to hold in a city walk on Wednesday.
The day before Christmas Eve. These weekends are tricky for vulnerable due. many causes. A weekend where we live in the traditional, normal for the masses where the aberrant clearly trapped.
This my city tour will be a bit special, given the above lines.
Even now, I want to tell you that I – exceptionally – will keep at the conclusion of my wandering lecture recital of one of my – homeless Christmases
After the walk there will also be a photo book with narrative texts about how it is to live as homeless in Stockholm.