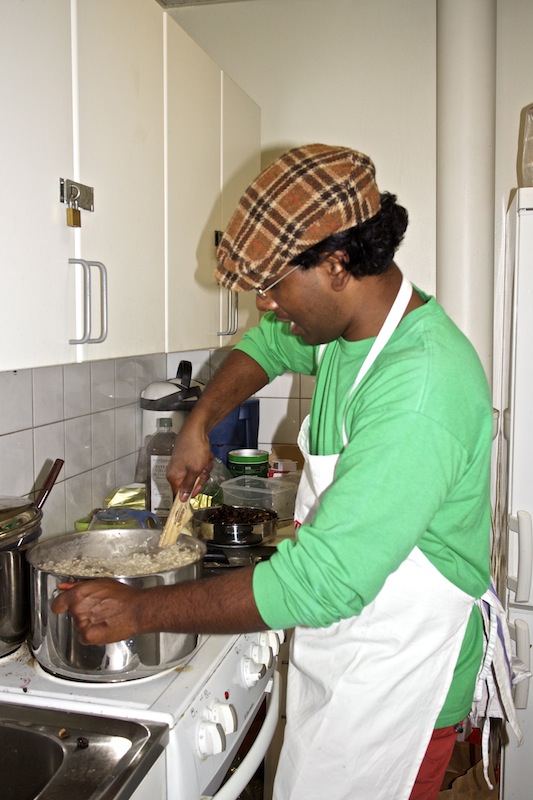 En oförglömlig kväll där tecknet gick i andan av den livs levande Risotto-tillverkaren Patrick "patrizo" Botlero Så inledde the Dynamic Risotto Musical med en hyllning till denna fantastiska Risottotillverkare som jag även ser som en oerhörd klok, kärleksfull social människa. Ja alla som engagerat sig i denna kväll bär ett stort, stort tecken av kärlek och konsten att bjuda på livet, dansen, musiken och maten. Att så en annan blir inbjuden till denna nya hungriga generation – deras liv o lära – är en förmån jag är mycket stolt över. En oförglömlig glad och fin kväll. Så studsar dunderdan opp med trädet och dom drar loss så de hette duga. De flesta dansar nu framför scen iallafall bra många o ja me efter att Cissi bjudit opp mej att steppa några steg:))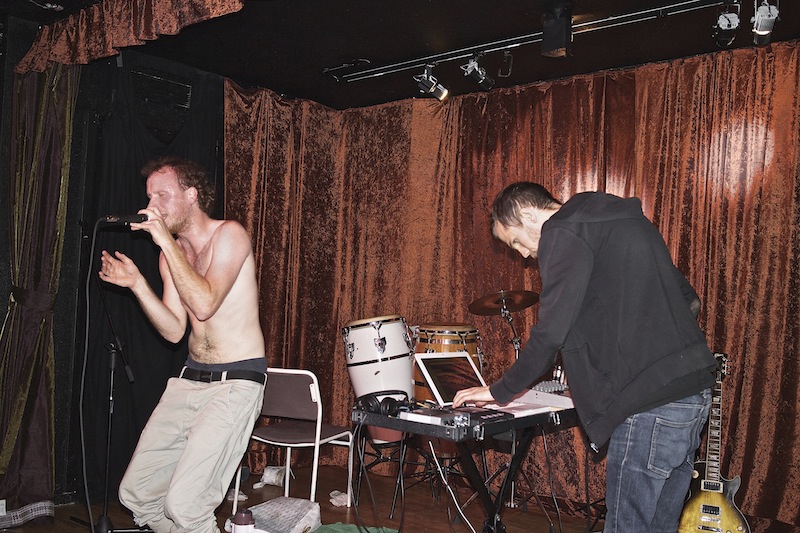 Så avtackas denna förträffliga afton som gick i kärlekens och matens tecken.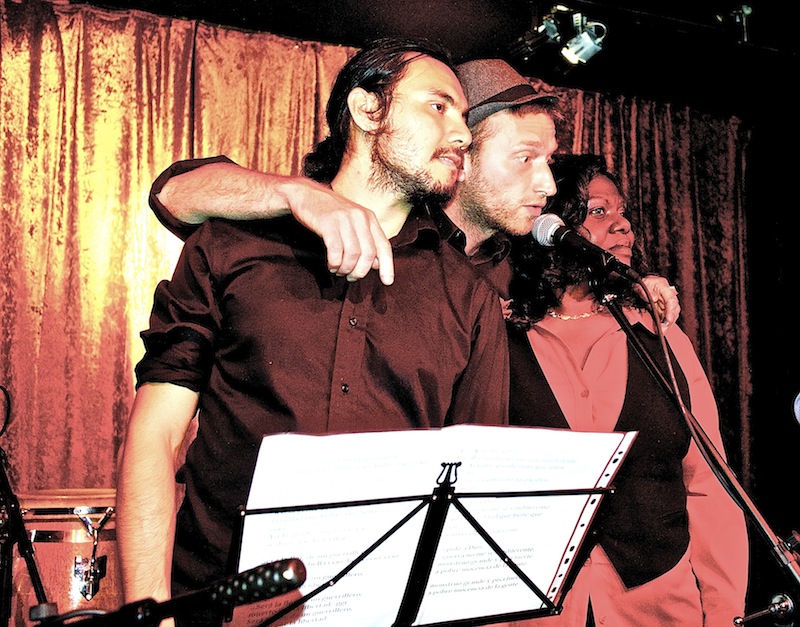 Javisst, kärlek på alla nivåer. tack alla som gjorde denna kväll, tack! och bilden här nedan får väl lov att symbolisera både det goda och KÄRLEKEN!!!
POWER TO THE PEOPLES alla, vi syns igen!